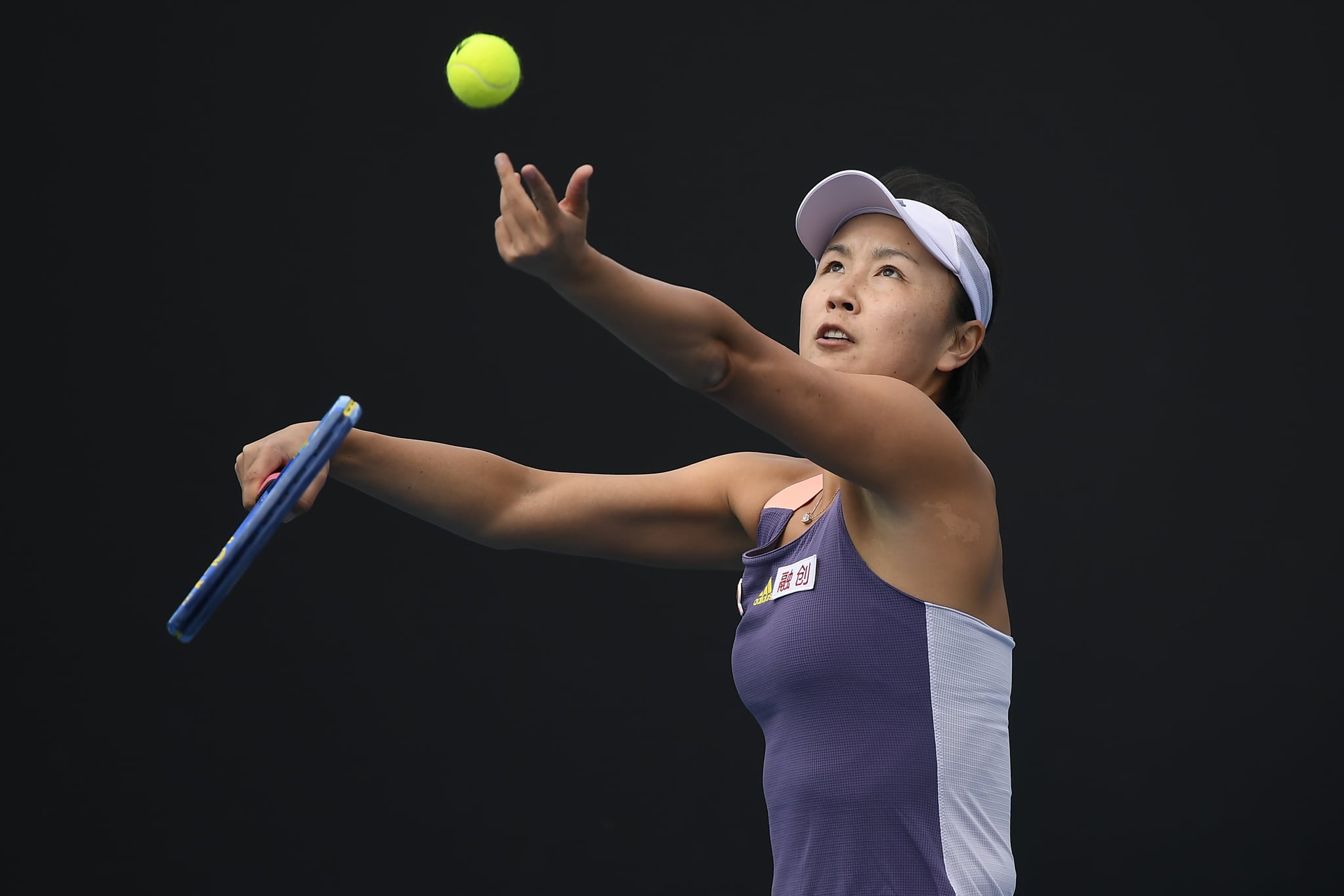 Content warning: This post contains a mention of sexual assault.
This post has been updated to reflect the WTA's decision to suspend tournaments in China.
Amid ongoing concerns about the status of Chinese tennis player Peng Shuai, who had disappeared from the public eye for 19 days after accusing a retired government official of sexual assault, the IOC released a statement on Dec. 2 confirming that, on Dec. 1, an IOC team held a second video call with Peng where team members have "offered her wide-ranging support" and reassured the public that they will continue to be in touch with her. While the statement of the first video call with Peng was accompanied by a photograph of the meeting, there is no visual evidence of this second call as the IOC are using "quiet diplomacy" to continue to ensure Peng's safety. "Given the circumstances and based on the experience of governments and other organisations, [quiet diplomacy] is indicated to be the most promising way to proceed effectively."
Prior to the statement of a second call with the IOC, the Women's Tennis Association (WTA) has suspended all WTA tournaments in China, including Hong Kong. "In good conscience, I don't see how I can ask our athletes to compete there when Peng Shuai is not allowed to communicate freely and has seemingly been pressured to contradict her allegation of sexual assault," WTA Chairman and CEO Steve Simon said in a statement on Dec. 1. "While we now know where Peng is, I have serious doubts that she is free, safe and not subject to censorship, coercion and intimidation."
Simon was referring to a Nov. 21 video call in which Peng met with International Olympic Committee (IOC) President Thomas Bach, Chair of the IOC Athletes' Commission Emma Terho, and Chinese IOC member Li Lingwei. A statement released by the IOC after the meeting said Peng reported she is safe in Beijing and "would like to have her privacy respected at this time." Terho said she " . . . was relieved to see that Peng Shuai was doing fine, which was [their] main concern."
While the meeting seemed to alleviate Terho's worries, Simon released a statement on the same day voicing his continued concern over Peng's health and safety. "While it is positive to see her, it remains unclear if she is free and able to make decisions and take actions on her own, without coercion or external interference. This video alone is insufficient."
On Nov. 2, Peng posted on Weibo (a Chinese social media platform) that retired Chinese official Zhang Gaoli sexually assaulted her in 2017. The post was taken down 30 minutes later, but screenshots from fans continued to circulate on social media. Prior to the video call, Peng had not been seen in public since the removal of the post. Global concerns were raised over her whereabouts by other athletes, like Naomi Osaka, and public officials, including the White House. In a press briefing on Nov. 19, US press secretary Jen Psaki said, "We join in the calls for PRC [People's Republic of China] authorities to provide independent and verifiable proof of [Peng's] whereabouts and that she is safe."
With the swell of concerns over Peng's well-being, a representative from Chinese state-run media outlet CGTN (China Global Television Network), Shen Shiwei, posted a few pictures of Peng and her cat to Twitter on Nov. 19 (Twitter is currently banned in China). In the tweet, Shen stated that the photos posted were from Peng's WeChat (Chinese messaging and commerce app). Commenters have continued to express concern since the post did not come from Peng herself.
At this time, Peng is not slated to make additional public appearances, but according to the IOC's post, Bach, Terho, and Li are expected to have dinner with Peng this upcoming January when they will all be in Beijing.
— Additional reporting by Maggie Ryan