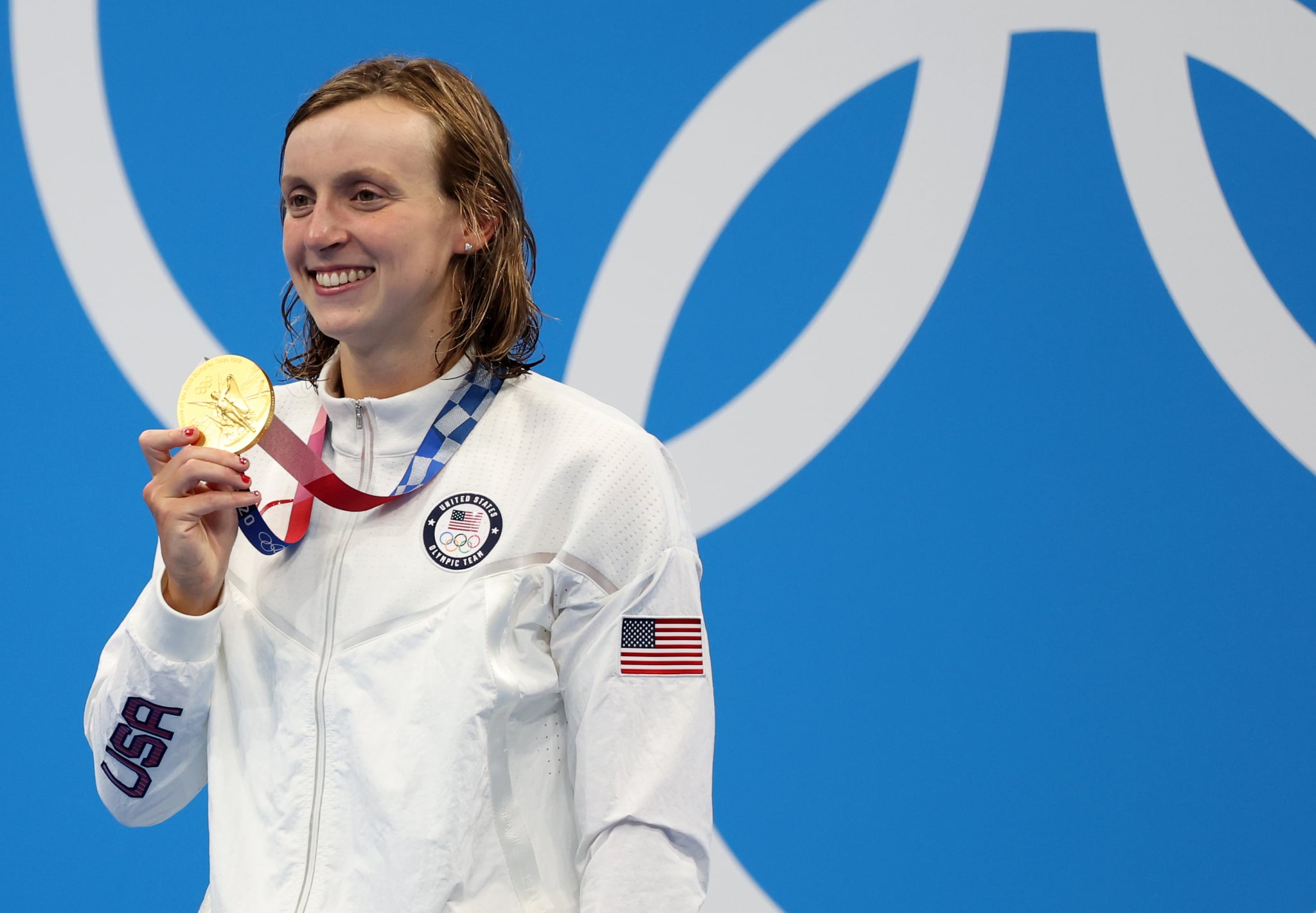 American swimmer Katie Ledecky became a household name at the 2016 Rio Olympics, where she clocked astonishing times in the pool and ultimately became the most decorated woman athlete at the Games. Heading into the Summer Olympics in Tokyo, Ledecky had won an impressive six Olympic medals, five of which are gold — and now, after making the podium in two of her first three races, she can add another gold and silver to her growing collection.
Ledecky was just 15 and the youngest member of Team USA when she took home her first gold medal in the 800m freestyle event at the 2012 Olympics in London. Four years later in Rio, she cleaned up, scoring four gold medals in the 200m, 400m, 800m, and 4x200m freestyle events. She also won a silver medal in the 4x100m freestyle relay.
At the Tokyo Games, which mark her third Olympic appearance, a now 24-year-old Ledecky is expected to compete in a total of four individual finals in Tokyo — the women's 400m, 200m, 800m, and 1,500m freestyle — as well as the 4x200m freestyle relay.
In her first event, the 400m freestyle, she came in second behind Australian rival Ariarne Titmus, who first beat Ledecky at the 2019 FINA World Championships. On the fifth day of competition in Tokyo, Ledecky finished just off the podium in the 200m — but an hour later, she was back in the pool to compete again, this time in the 1,500 distance, a race Ledecky was heavily favored to win. She did just that, touching the wall four seconds ahead of her American teammate Erica Sullivan. With those two medals, Ledecky brings her career Olympic medal count to eight, and there's still more swimming to come.
— Additional reporting by Karen Snyder Duke