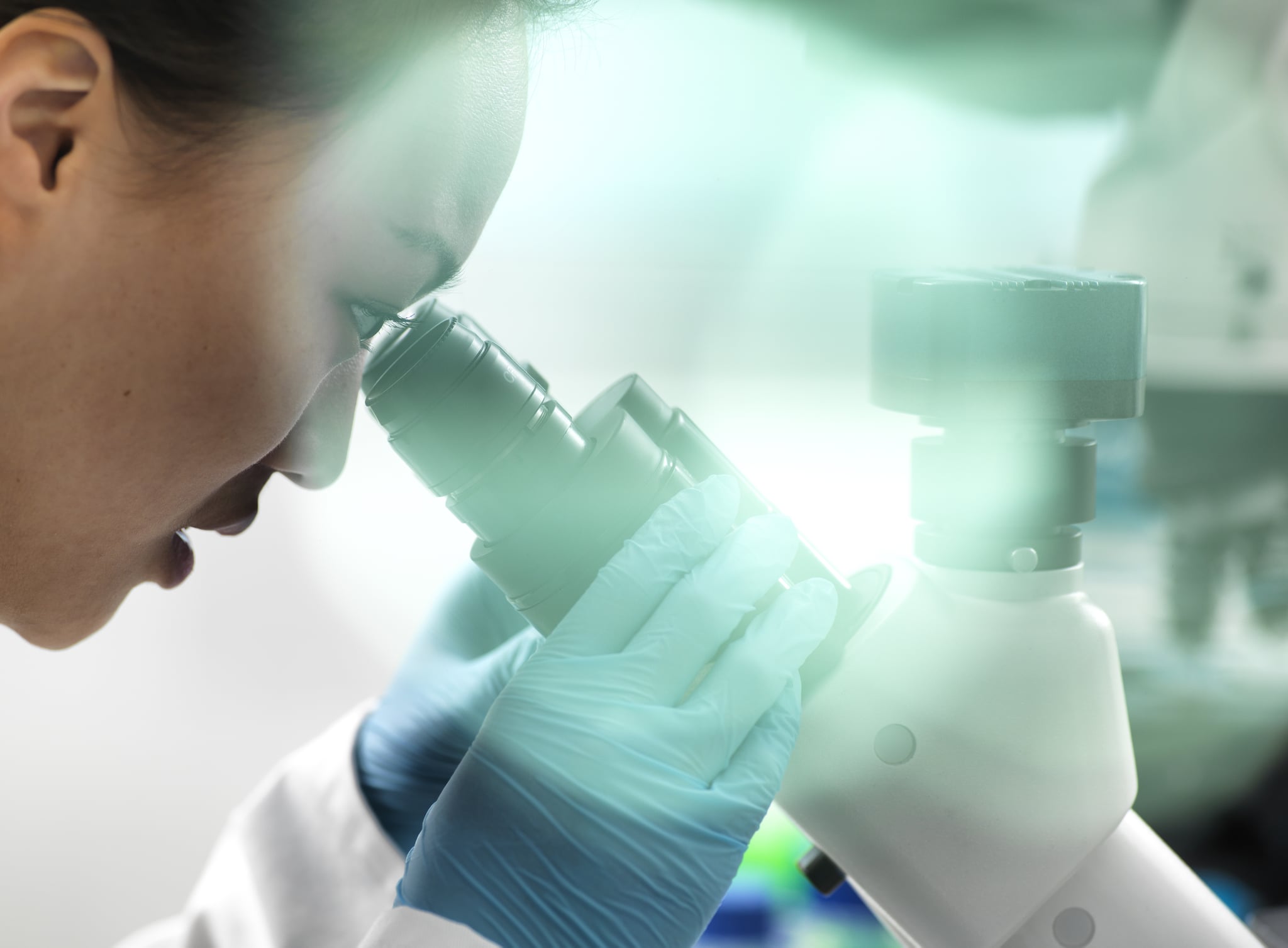 Johnson & Johnson has officially applied for FDA emergency use approval for its single-dose COVID-19 vaccine. If approved, the next step will be for the CDC's Advisory Committee on Immunization Practices to determine whether the vaccine is safe to give to Americans, a process that may take two to three weeks, as it did for Pfizer's and Moderna's COVID-19 vaccines.
The application is "a pivotal step toward reducing the burden of disease for people globally and putting an end to the pandemic," said Paul Stoffels, MD, vice chairman of the executive committee and chief scientific officer at Johnson & Johnson, in a statement. He added that the company is "ready to begin shipping" the vaccine as soon as it's approved.
Read on for more on this important vaccine and what we know about its effectiveness.
Johnson & Johnson Coronavirus Vaccine Effectiveness
According to a press release, the Johnson & Johnson vaccine is 66 percent effective overall in preventing moderate to severe COVID-19 infection 28 days after vaccination.
But when you just look at the most severe cases of COVID-19 — which the study defined as cases that required ICU treatment or resulted in respiratory failure, shock, organ failure, or death — the Johnson & Johnson vaccine is 85 percent effective. According to the press release, it "demonstrated complete protection against COVID-related hospitalization and death, 28 days post-vaccination." It was also shown to get more effective against severe COVID-19 as time went on.
Despite these promising numbers, the Johnson & Johnson vaccine was only 57 percent effective in South Africa. That's significant, because 95 percent of the cases studied in South Africa were of the B.1.351 variant. This specific mutation of the virus is said to be more transmissible (aka more contagious) and appears to be more resilient against the vaccines we have so far, including Pfizer's and Moderna's. (These vaccines are still considered effective against the new strains.)
The efficacy data was based on 43,783 participants total and 468 symptomatic cases of COVID-19. No anaphylaxis was reported from the COVID-19 vaccine, and a review concluded that the single-dose shot was "generally well-tolerated." There's more good news: the vaccine doesn't need to be stored in supercold conditions. It can last at least three months in temperatures between 36 and 46 degrees Fahrenheit. If approved for emergency use, Johnson & Johnson would be expected to supply 100 million doses to the US by the end of June.
It's also noteworthy that the Johnson & Johnson vaccine achieves this high level of effectiveness in just one dose, while the Pfizer and Moderna vaccines both require two doses, given a few weeks apart. It's that much more convenient and useful of a tool in fighting the pandemic, experts have said, particularly in low-income communities or places where people have limited access to pharmacies and doctors.
Why Did Johnson & Johnson Pause Its Vaccine Trial?
On Oct. 23, 2020, Johnson & Johnson resumed its large-scale Phase 3 "Ensemble" human trial that began in September and was paused in mid-October. According to The Washington Post, a man who received a vaccination during the trial suffered a stroke that could have been triggered by an infection, but after an investigation, "no clear cause" was identified, and there was no evidence that the vaccine was the cause.
After 11 days of this pause, trial recruitment resumed, "following consultation with the U.S. Food and Drug Administration (FDA)" and other regulators around the world, Johnson & Johnson said in an Oct. 23 news release.
— Additional reporting by Sam Brodsky
POPSUGAR aims to give you the most accurate and up-to-date information about the coronavirus, but details and recommendations about this pandemic may have changed since publication. For the latest information on COVID-19, please check out resources from the WHO, CDC, and local public health departments.